Precise and fast! 24 color PVC/Silicone dispensermulti-needle simultaneously dispensing.

JinYu Dispensing Machine Advantages:
1.One cast molding frame, stable, not easy to deformation
2. Use a linear pilot valve control valve left and right sliding, glue stability, no bubbles, no glue leakage
3. The workbench has heating function, Effectively promote product flow performance
4. Built-in automatic cleaning valve device, Save manpower cost
5.Three-axis linkage coordinates system control, the accuracy of up to 0.01mm, supporting high-speed continuous interpolation of any three-dimensional curve.
6. The operation is simple, multi-needle and multi-color, dispensing accuracy, multi-needle can be simultaneously and dispensing.

7.Multi-way shortcut buttons to select files, with the realization of a complex multiple glue processing process.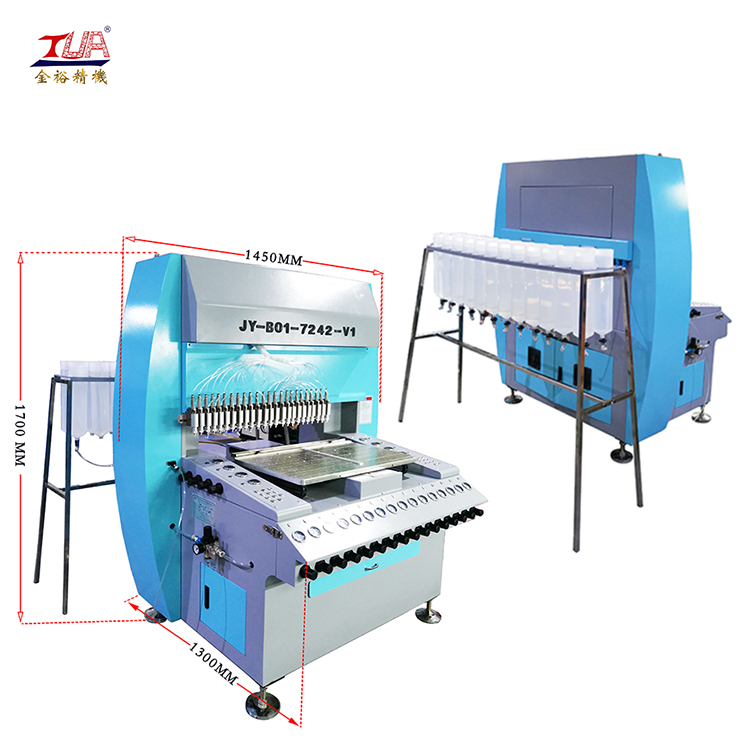 Application:
1. PVC soft trademark, like clothing, shoe, phone bag, backpack, etc.
2. PVC soft gift trademark ad, like company, hotel, sport meets, etc.
3. PVC phone case, key chain, USB flash disk cover, zipper puller, etc.
4. PVC soft household supplies, like a fridge magnet, teacup mat, photo frame, etc.
5. PVC shoe insole.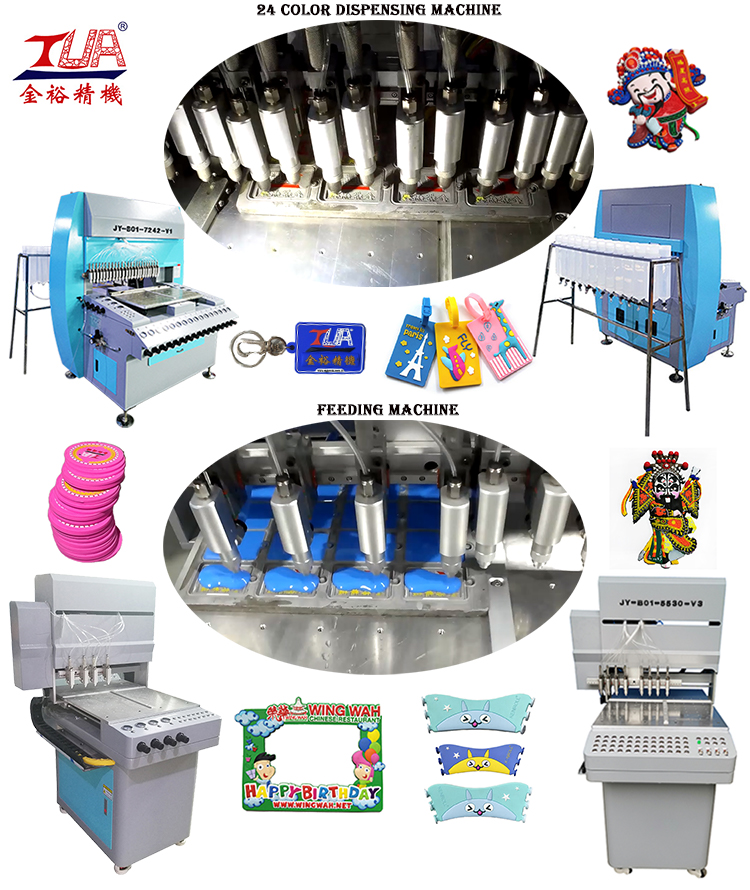 We are PVC/Silicone Machine factory in Dongguan city of China. We have PVC Machines, Silicone Machines, Kpu shoes upper machines, articulated robot, silicone embossing machine.
We supply all the machines, molds & materials, support and etc, prepare everything you are taken the production!
More details please contact me.
Best regards,
Neal
Dongguan jinyu Automation Equipment Co., Ltd.
WhatsApp/WeChat:+8613829130058
Email:jinyumachine@hotmail.com
www.jinyumachinery.com
https://www.youtube.com/c/jinyumachine