Intelligent power saving
Hot new products in the industry
pvc energy saving oven
Super cost-effective energy-saving oven
2.Heating rate:10 min
3.Double station:One operator
4.Power: 1kwh (customer test)
Features:

1.The mold is baked through the operation interface of the integrated machine. The time can be adjusted according to the actual conditions. The temperature can be preheated in advance, and the mold is automatically cooled, the operation is simple, and the manpower is saved.
2.The mold cooling area is cooled by the water pump spray water circulation, so that water will not splash into the product area.
3.The upper temperature of the machine is heated by vacuum heating tube, and the down temperature is heated by heating tube, which is stable in temperature, more energy-saving and energy-saving.
4.The frame adopts the square-pass profile welding structure and the sheet metal is painted.
5.The cooling groove is made of 1.5t stainless steel plate and is not easy to rust.
The PVC label machine can be used to make various PVC/silicon products: Photo frame/ key chain /luggage tag /key covers / lighter covers/mouse mat/ hair clip/ brooch/ mugs/ refrogeratory magnets/ coasters/ bar mat/ table mat/bottle opener/ antislip mat/ door card/ USB flash disk cover/ card reader cover/ mobile phone straps / mobile phone holder/mobile cleaner/ mobilephone cover/ file clamp/ pen container etc.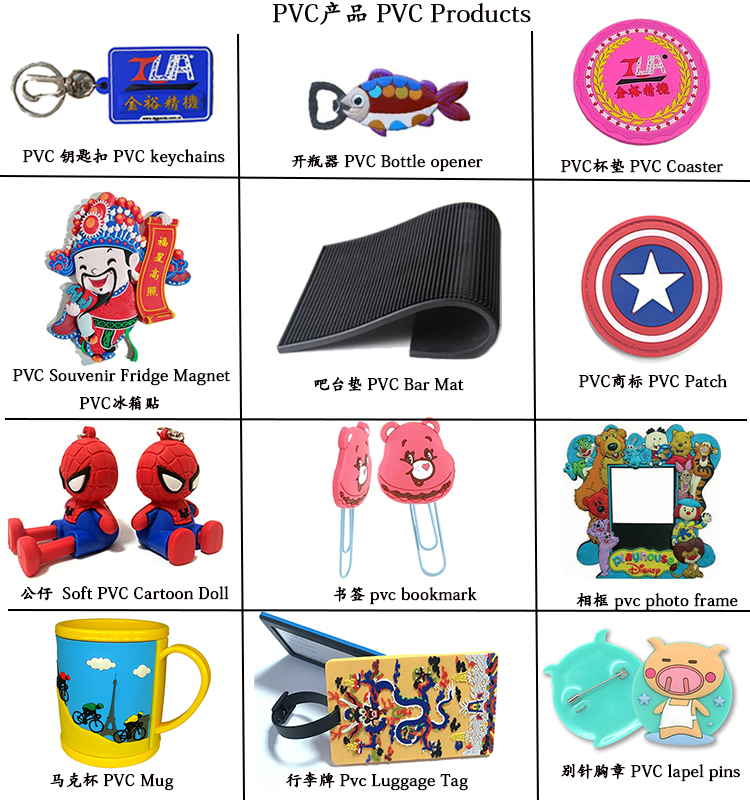 PVC oven+Automatic Dispensing Machine+Automatic feeding machine,PVC Production Line.